Two years ago today, Joseph Edward Duncan III brought his own sociopathic, twisted flavor of Hell to Coeur d'Alene Idaho. He scouted and stalked an innocent, blue-collar family living in a small, cinderblock home for at least a day, and then he waited until they were all asleep before executing his blitz-style attack.

D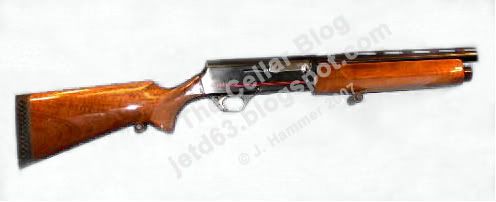 uncan broke into this home, threatened and methodically bound and brutally murdered two adults and one child with a common framing hammer. A stolen shotgun was his backup.

Joseph Edward Duncan, III destroyed this family all by his cowardly self. His motivation behind these murders? To abduct the two youngest, and most vulnerable, inhabitants of this home- 9 year-old Dylan and 8-year old Shasta.


May 17, 2005 brought an Amber Alert for those missing children to the rest of the nation, and the news of "three murdered people" in that home. Within the next two days, every major news syndicate had more details about this crime:

1. Brenda Groene, her 13-year old son Slade, and her boyfriend Mark McKenzie were the three victims discovered around 6:10 p.m., May 16, 2005, after a neighbor called police about "suspicious" things ( later outlined as blood smears on the door, among other, very obvious markings of a massacre) which he witnessed on the property when he stopped by the Groene-McKenzie home that evening to pay Slade for yard work he had done.

2. There were two children missing, and the police were seeking a "person of interest" (I'll not name this person, as they had nothing to do with this crime) who had been placed at the residence on Sunday, May 15th- the night before the bodies were discovered.

3. This was "definitely a triple homicide." Meaning, it was not a double-murder/suicide, or any other combination where one of the deceased caused the death(s) of any other of the victims at the scene.

4. The "person of interest" being sought by police had "turned himself in" and willingly submitted to rigorous questioning and a polygraph. This man (again, I am purposely omitting his name) was quickly released from "suspicion" as he obviously knew nothing about the murders and kidnappings, despite what the MSM wanted us to believe. After ALL- he had a criminal record. Drugs, fraud, parking tickets- oh my!

Meanwhile, a reptilian mock-up of a human being with prior, violent sex offenses and prison sentences had absconded from Fargo, North Dakota several days earlier- and all is hunky-dory, folks! The Fargo, North Dakota police, as well as other law enforcement agencies, had been monitoring Joseph Duncan's blog postings- yet he wasn't a suspect?

What, did his GPA from North Dakota State University throw them all off? Or was it his close friendships with Dr. Richard M. Wacksman, a "prominent" physician, and Joseph Crary, a "prominent" businessman? Nah, any friend of theirs is a friend of ours, right?

Both of those men "gifted" Joseph Duncan money to keep him out of prison. A LOT of money- at least $6,500.00 and $15,000.00, respectively. Did they know who they were dealing with?

While out on parole in 1996, Joseph Duncan once jumped into the backseat of a vehicle driven by his younger brother, Bruce, and leaned forward, grabbing Bruce around the neck, and rasped into Bruce's ear, "I AM the Boogeyman."

Nine years later, on April 15, 2005, Joseph Duncan wrote an entry in his Fifth Nail blog,
"The Boogyman(sic) Will Get Ya"

So, I've been accused of molesting a little boy. Those close to me know I didn't do it of course, how could I, I'm not even a pedophile. Well, I'm not a psychopath either, I feel the full force and pain of everyone I have ever hurt, but that doesn't stop me from doing what I need to do. Ultimately my feelings don't matter, I learned that in prison. I have to carry out my orders or a lot worse than just me dying could happen.